To provide you the knowledge regarding what biomimetic dentistry means, it can be subjected as 'field of science' which uses the system of  biomimicry to synthesize materials used for dental treatments. For example, it helps in the regeneration of the lost tissues and grants replacement and restructuring process through this method. It is a different and modern approach towards the science of dental treatments that uses technology to treat dental issues.
It is more likely used to fix the dental tissues and root for their regeneration in cases where they lose their natural vibe. The kind of biomimetic restorations that prevail in the dentistry world are
Direct composite restorations, and
Porcelain composite inlays/onlays which helps on the restoration of the biomechanics of damaged or broken teeth.
The aim behind biomimetic dentistry
When we suffer from damaged or broken teeth problems , the first thing that comes to our mind is to restore them to their original structure and form. Though at times it becomes impossible to restore the original tissues and structure of the teeth, the main aim of biomimetic dentistry is to provide eh same for as much as can be done. The likes of restoring the shape, size, strength, and aesthetics of our natural teeth are firmly done through the biomimetic technology and thereby it accomplishes the goal of achieving strong and natural teeth structure that is free of the damages and decays.
Biomimetic dentistry has proven its worth for being a different approach in the world of dentistry
There are many forms of traditional and aesthetic modes of treating damaged and decayed dental structures but the ones that we get to experience with biomimetic dentistry, it is beyond our expectations. .
In the other forms of dental treatments, the critical aspect of providing a long-term healing of the teeth and the related oral health is overlooked. But with biomimetic dentistry coming to acknowledgment these days, the long life of the dental structure and the restoration of the teetht to keep it healthy and natural is taken care of well by the dentists.
And, to conclude
No matter what dental concerns you face, you can always consult the dentists at Dr.Balu Soman's Dental worlddental world for better treatments through guidance and support from them. They also excel in providing biomimetic treatments to cure your dental diseases to provide you relief for a long term. So, the next time you or anyone you know faces any kind of dental troubles that require expert guidance do consult Dr.Balu Soman for the best advice and treatments to get rid of the dental troubles.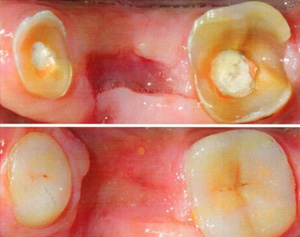 OUR SPECIALITIES